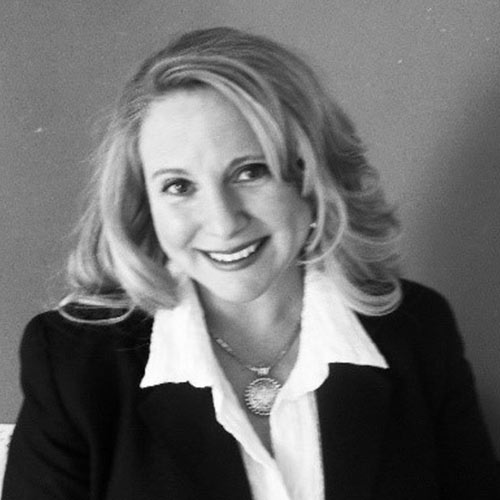 Andi
Day
Executive Director, Long Beach Peninsula Visitor's Bureau, Executive Committee, SWT Board Chair
Andi Day is the Executive Director of Long Beach Peninsula Visitors Bureau serving Pacific County in the very southwest corner of Washington State. Andi's extensive and diverse experience in small business, nonprofit management and marketing have been a great fit for the Long Beach Peninsula area. She has implemented new marketing technology, and together with the board of directors, promotes an overall strategy based on sustainable tourism, maximizing positive results from limited resources. She brings this same approach into regional and state tourism marketing through her involvement and service on the board of Washington State Destination Marketing Organizations and State of Washington Tourism.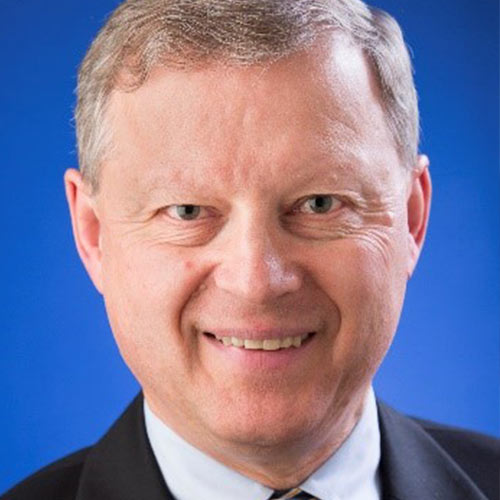 Ron
Peck
Director of Tourism, Port of Seattle, Executive Committee, SWT Board Vice-Chair
A Washingtonian, Ron's career started with Alaska Airlines. From 1977 until 1996 he served in a variety of sales and marketing positions. From 1996 until 2001 he was Director of marketing and sales for Princess Tours. After a short stint at Alyeska Ski Resort, in 2002 he became President of the Alaska Travel Industry Association (ATIA). For 10.5 years he successfully led the organization through periods of challenge, recovery and growth. He oversaw a marketing budget that reached $16 million. While at ATIA he served on the US Travel Association Board of Directors, was tourism co-chair for the Taiwan Alaska Trade Investment Corporation Council, served on the Alaska Medallion Air Safety Foundation and was a member of the National Parks Conservation Association, Alaska. In 2013 he accepted the Executive Director position for Visit Walla Walla. In 2016 Ron took on the position of Director of Tourism Development for the Port of Seattle.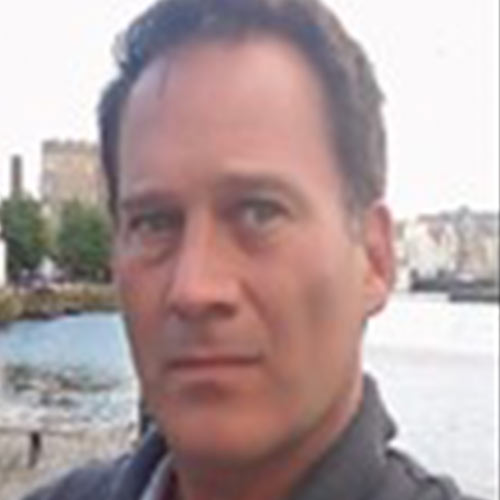 Skip
Thompson
Director of Airline Marketing Services, Boeing Executive Committee, Partnership
As Director of Airline Marketing Services, Skip Thompson is responsible for building a preference for Boeing products with airline customers, global airline alliances, the travel trade and the premium passenger segment. Focused on airline and leasing customers in Europe, Thompson leads the marketing consultation with Boeing's airline customers to drive innovative marketing solutions and to maximize customer revenues and yields. Prior to his current role, Skip was a Sales Director for Boeing in the Middle East & Africa region. In this role, Skip worked extensively with Boeing airline customers at all levels including aircraft acquisition, marketing, scheduling, finance and other strategic areas. Before to his sales role, Skip led a new team within Boeing which was created to cooperate with new startup airlines around the globe and assist them toward launching service. Skip has his undergraduate degree from Southern Methodist University in Economics and International Politics. He currently resides in Seattle, Washington.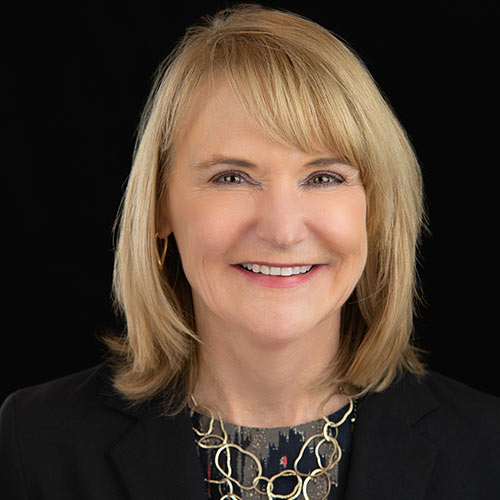 Meg
Winchester
CEO & President, Visit Spokane
Secretary of the Exec Committee
Meg Winchester, CMP joined Visit Spokane in January 2019 as President and CEO. Prior to coming to Spokane Meg was the Director at the Galveston Island Convention and Visitors Bureau since 2006. Meg oversaw a staff of 17 sales and marketing professionals welcoming over 7 million tourists to Galveston, Texas each year. Meg brought decades of convention sales and marketing experience to her role with Visit Spokane. Before joining the GICVB, Meg worked with the Greater Houston CVB and the San Diego CVB sales teams. During her career she has been involved throughout the tourism industry with partnerships and innovative collaborations with both clients and peers. Meg attained her Certified Meeting Professional (CMP) designation in 1998 and has been an active member of Destinations International and PCMA as well as industry associations throughout her career. She is involved with many non-profit organizations and is a Certified Tourism Ambassador (CTA). Meg graduated from Southwest Texas State University with a BA in Journalism. She is a dedicated runner, outdoor enthusiast and avid traveler.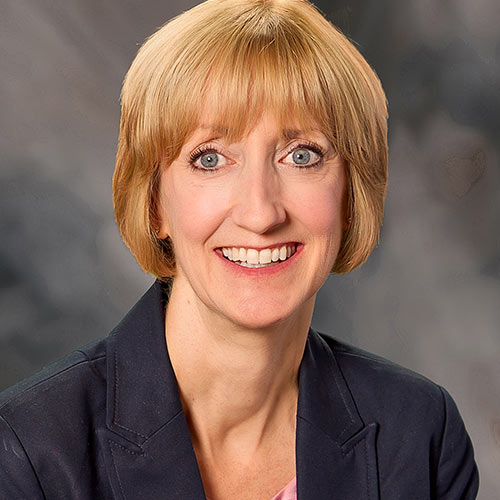 Julie
Eisenhauer
Shareholder, Audit & Assurance, Clark Nuber Executive Committee, Treasurer
Julie Eisenhauer has a passion for the hospitality and tourism industry. As a shareholder in Clark Nuber's audit practice, Julie provides audit assurance and advisory services to privately owned companies in the hospitality and real estate industries. She is a trusted advisor to her clients, advising them on best practices for strengthening their internal controls and operational processes and keeping them abreast on changes in financial reporting standards and regulations. Julie is actively involved in the hospitality industry, participating on committees, attending events and presenting on topics specific to the industry. She currently serves as a board member on the Bellevue Downtown Association and is a committee member on the Washington Hospitality Association Editorial Committee. Julie received her B.S degree in accounting from the University of Nebraska-Lincoln.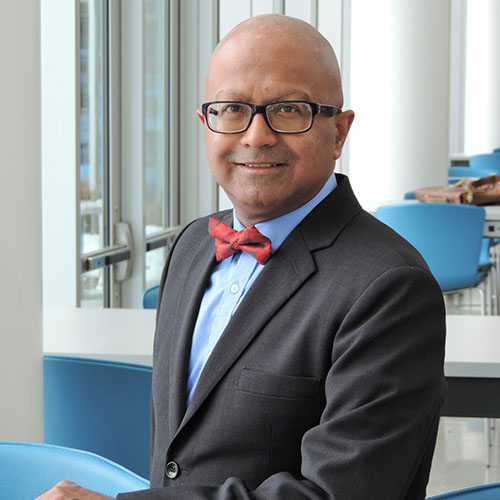 Dipra
Jha
Assistant Director of the School of Hospitality Business Management at Washington State University
Dipra Jha is a scholarly associate professor in the Carson College of Business and Assistant Director of the School of Hospitality Business Management at Washington State University. He is recognized as an expert in luxury hospitality and tourism strategy. A global scholar and innovative educator he is a recipient of the prestigious John Wiley & Sons Innovation in Teaching Award from the International Council on Hotel, Restaurant, and Institutional Education (ICHRIE), among other honors. At WSU, Professor Jha teaches courses in hospitality management and international business. He frequently collaborates with communities, government entities and private sector organizations in the United States and overseas on training, research, and outreach projects. His collaborations include Nebraska Tourism Commission, Tourism Authority of Thailand, Nebraska City Tourism & Commerce, Dubai-based Jumeirah Group, and the bespoke luxury brand Oberoi Hotels & Resorts. A passionate advocate for experiential learning and global education, Professor Jha is a pioneer in using globally networked learning in hospitality and business pedagogy. In 2019, he was conferred a rare and distinguished Doctor Honoris Causa by the Kyiv Cooperative Institute of Business and Law in Ukraine for his outstanding contributions to international education through virtual exchange.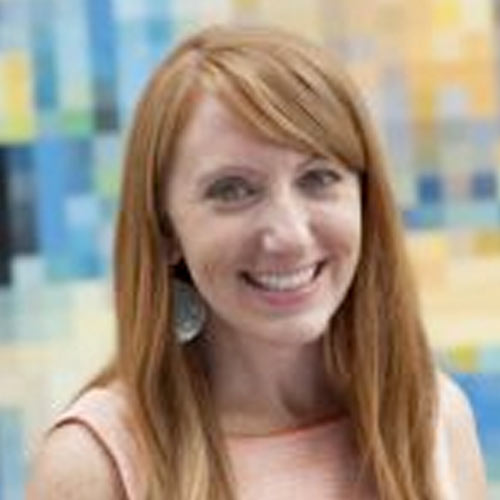 Bridget
Baeth
Principal & Senior Adviser, JayRay
Bridget Baeth is a Principal at JayRay, where she provides creative marketing and strategic communications to destinations and tourism organizations across Washington state, in addition to clients in government and nonprofit industries. With over 15 years of experience, most of her career has been in tourism. Prior to joining JayRay in 2013, Bridget led marketing and communications at Travel Tacoma + Pierce County. Bridget is a proud alum of Pacific Lutheran University (go Lutes!) and serves on the board for the Children's Museum of Tacoma. When Bridget isn't mastering the art of roasting marshmallows with her daughter, she is deep in DIY projects and is always planning her next travel adventure.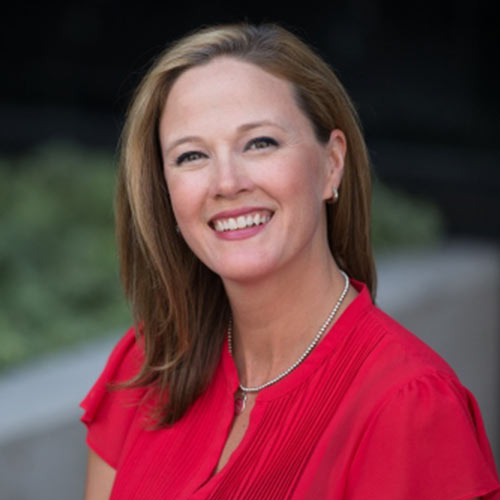 Krista
Bentley
National Accounts Director, Expedia Group Media Solutions
Krista Bentley brings more than nine years of online advertising industry experience and over 20 years in the travel and hospitality industry to her role as director of strategic accounts for Expedia Group Media Solutions, where she focuses on building integrated digital media campaigns for travel brands in the United States and Canada. Krista has worked with notable brands such as Brand USA, Hawaii Tourism Authority, San Diego Tourism, Travel Alberta, Destination BC and more. Krista previously served as a director with Fairmont Hotels & Resorts in Hawaii and Vancouver, BC where she worked on growing transient, wholesale and online business. Krista started her career in hospitality with Rocky Mountaineer as the Japanese speaking onboard attendant. Currently living in Seattle, Krista likes to spend her free time traveling and exploring the world.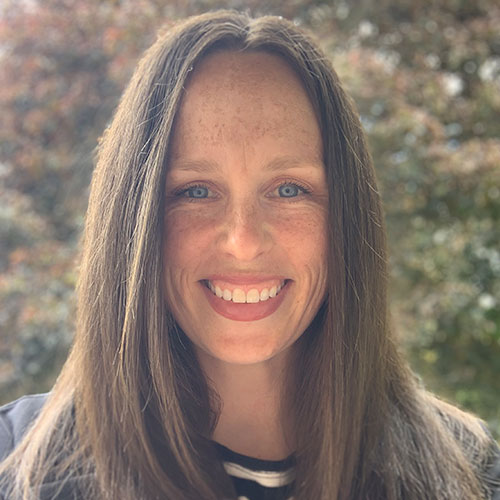 Heather
Bradshaw
Communications Director at the Washington State Wine Commission
Heather Bradshaw is the Communications Director at the Washington State Wine Commission, where she manages industry communications and media relations for the state's wine industry. Heather has been in the wine industry for 10 years, with previous experience at the Walla Walla Valley Wine Alliance and Jackson Family Wines. She began her career as a journalist, working at TV stations in Yakima and Seattle. A native of Vancouver, Washington, Heather now lives in Snohomish with her husband and two very busy small children.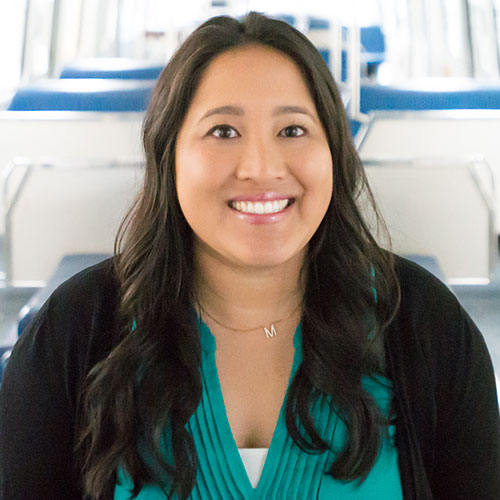 Megan
Ching
General Manager for the historic Seattle Center Monorail
Megan is a proud, lifelong Washingtonian. She is the General Manager for the historic Seattle Center Monorail, which was built for the 1962 World's Fair and carries over two million visitors annually. Megan has also spent over a decade serving on the Executive Board of the Puget Sound Attractions Council (PSAC), a nonprofit cooperative marketing organization of premier attractions with representatives spanning across the Puget Sound region. While serving as Board President for seven years, Megan led PSAC as it rebranded and diversified its print product offerings to meet visitor needs and expanded digital marketing efforts. During Megan's tenure, PSAC began to participate in travel trade initiatives to attract and increase visitation to Washington through participation in sales missions as well as tradeshows including U.S. Travel Association's IPW and IcelandAir's Mid-Atlantic. Megan is a 2x graduate of Washington State University (Go Cougs!). Her undergraduate degree is in broadcast production from the Edward R. Murrow College of Communication, and she later returned to earn a master's degree in strategic communication. Megan loves camping trips with her family, is an avid softball player, and enjoys photography.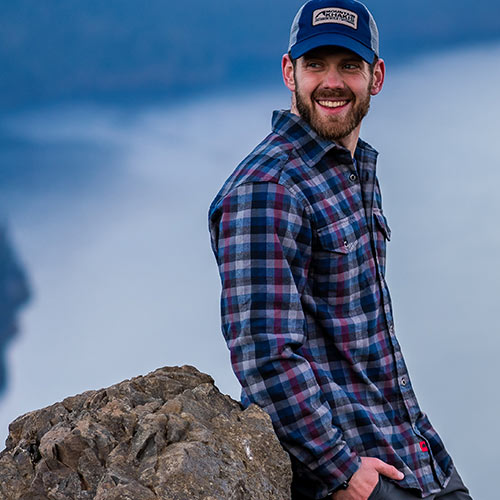 Tommy
Farris
Owner, Olympic Hiking Company
After growing up on the Olympic Peninsula, Tommy Farris' passion for the outdoors and entrepreneurship inspired him to launch the Olympic Hiking Company in 2016 based in his hometown of Port Angeles, WA. In what started as a college project at the University of Washington Foster School of Business, Tommy built Olympic Hiking Co. from the ground up, scaling his business into a commercially authorized guided hiking tour and shuttle company that operates throughout Olympic National Park. Each year, Olympic Hiking Co. facilitates group hiking tours, backpacker trailhead shuttles, custom private tours, and corporate events for over 1,000 individual clients and businesses. Tommy employs a team of experienced naturalist hiking guides and is an active participant with the Olympic Peninsula Tourism Commission and local chambers of commerce. His mission for tourism marketing is to help travelers connect with the wonderful array of outdoor recreation businesses across Washington State to experience authentic, memorable, and sustainable adventures in the outdoors.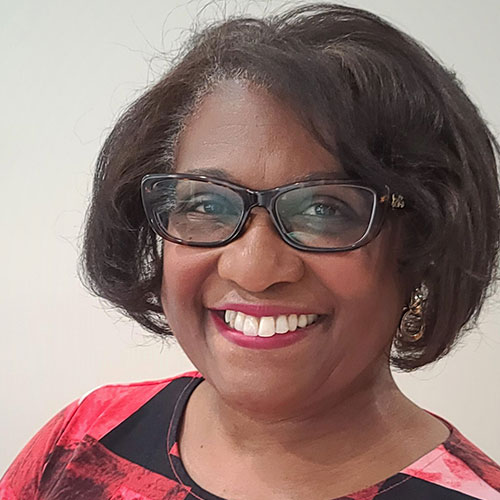 Leslie
Womack
Director of Sales, Mayflower Park Hotel
Leslie Womack is Director of Sales at the historic Mayflower Park Hotel in downtown Seattle. With over 30 years in the tourism and hospitality industry, Leslie has held management and business development roles for various tourism entities. Before the Mayflower Park Hotel, Leslie developed the group sales program at Experience Music Project (now MoPop). As Regional Director with Aramark Park & Resorts, she lead the sales efforts for Lake Quinault and Kalaloch Lodges and lodges in Denali National Park in Alaska. She was recently honored with the "Encourager" award by Visit Seattle. Leslie earned her B.A. in Political Science and Spanish from Fisk University and a Master's degree in Public and International Affairs from the University of Pittsburgh. She has attained her Certified Tour Professional (CTP) designation from the National Tour Association. Leslie is currently serving on the board as Vice-Chair for the World Affairs Council. She is passionate about hosting international visitors in her home. In her free time, she loves to travel and listen to music.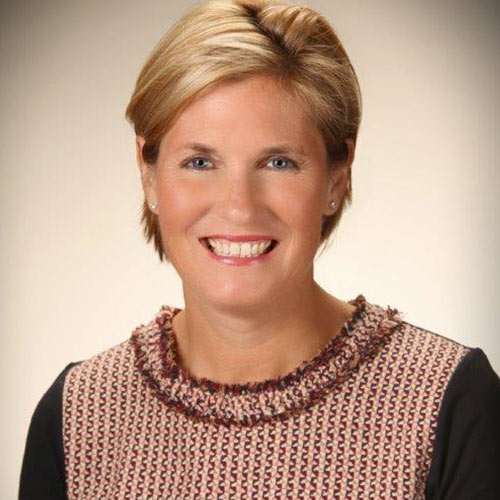 Elizabeth
McGree
Vice President, JEM Development Real Estate, Inc.
Elizabeth "Liz" Morrier Mcgree comes from four generation of Yakima Valley hop farmers. She is Vice President of Morrier Ranch, the Morrier family's 500+ acre hop farm that produces six distinct hop varieties which have won numerous industry quality awards. Additionally, as Vice President of JEM Development Real Estate, Inc, she leads a team that leases custom office spaces, and manages hotels. She oversaw the development of the Historic Maison, which has been recognized by the National Historic Registry. She is also extremely active in the community, sitting on boards for Heritage University, the Washington Hop Commission, and the Yakima Tourism Board.