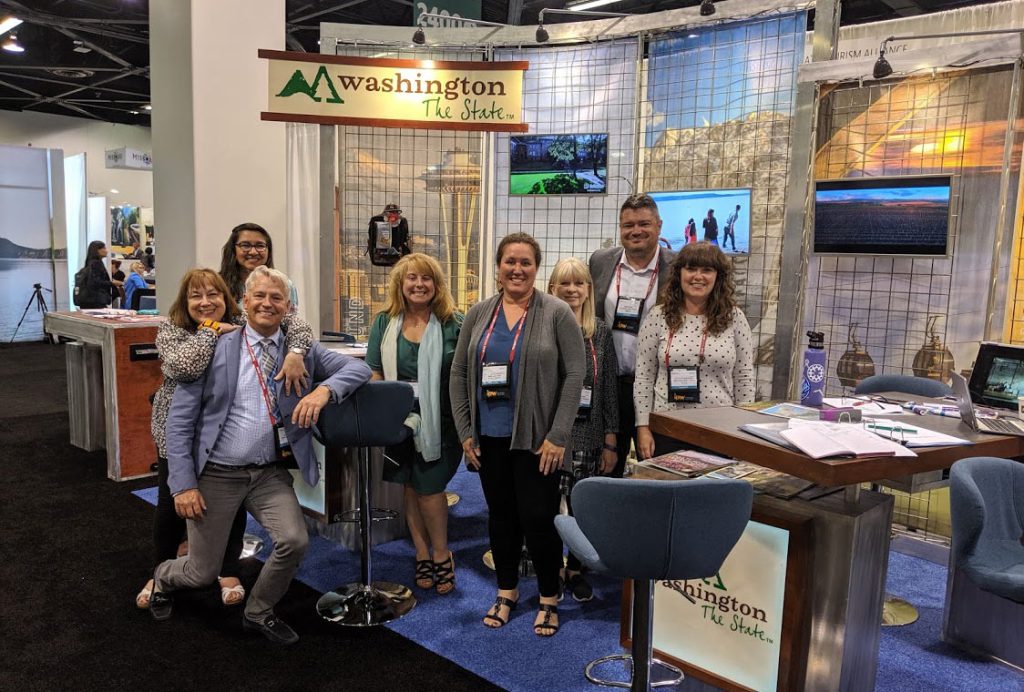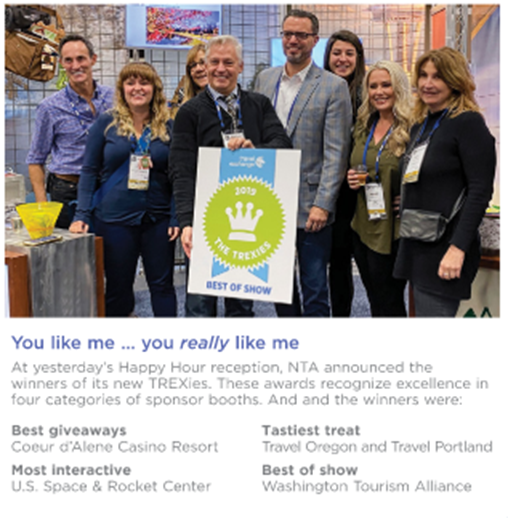 The WTA continues to represent the state at trade shows around the world. In 2019, the WTA participated in the follow events:
Go West – A trade show that showcases destinations in the western United States
U.S. Travel Association's IPW – the leading international inbound travel trade show in the United States. In 2019, the WTA purchased a double booth and brought 6 partners along. In three days, 90 appointments were held with receptive tour operators, travel agencies, FIT (Free Individual Tour) operators, and Group Travel operators
ITB – Held in Germany, it is the leading travel trade show in the world
WTM London – An event that introduces global travel buyers to over 5,000 of the biggest destinations and brands in the world
NTA Trex – An annual convention features buyers of all sizes who package travel to, from and within North America. In 2019, the WTA booth won best in show!