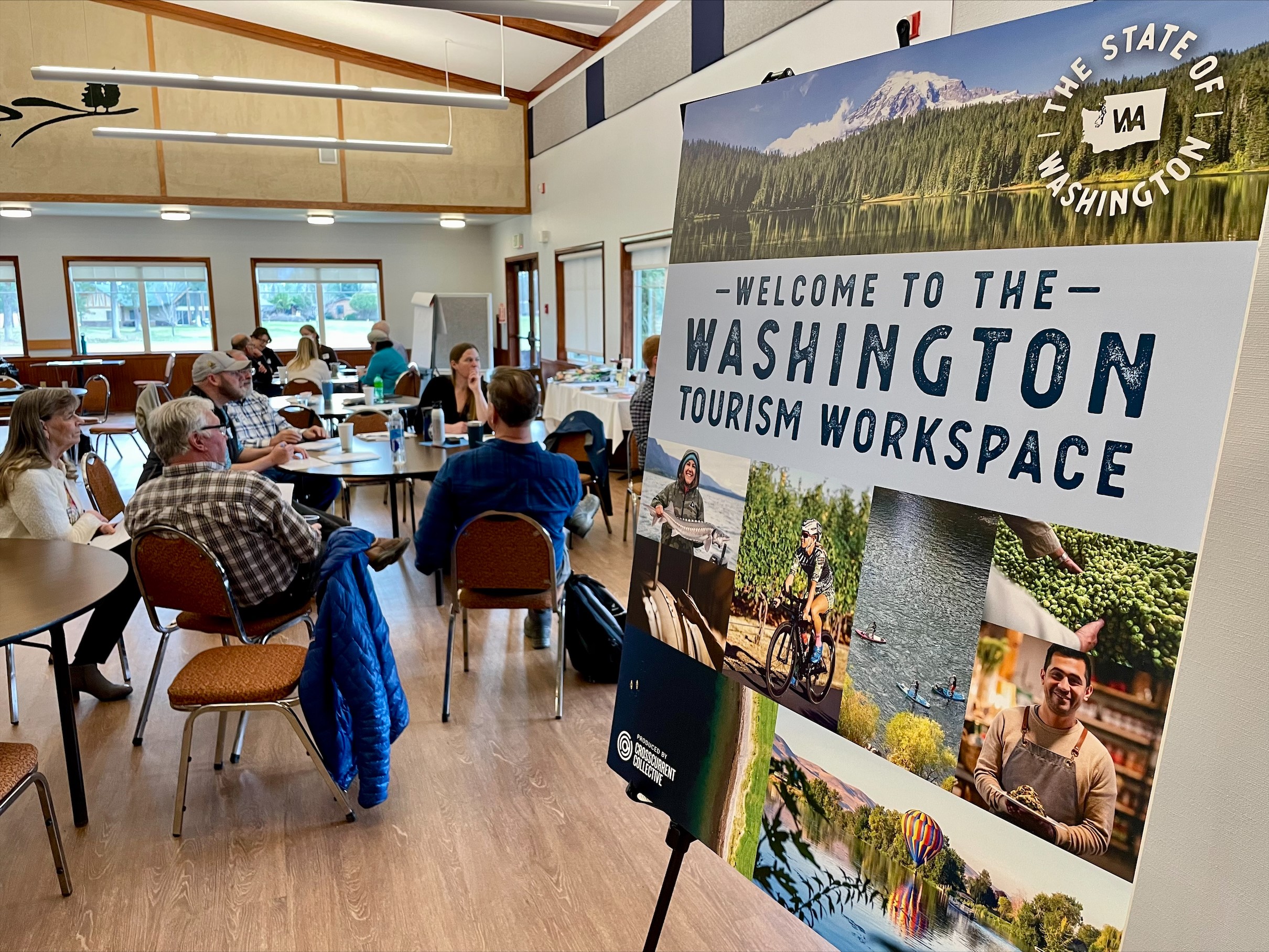 Rural Tourism Support Program
Managed and funded by State of Washington Tourism (SWT), the Rural Tourism Support (RTS) program focuses on long-term, sustainable destination development for the benefit of visitors and residents.
About the Rural Tourism Support Program
Launched in 2021, the Rural Tourism Support program is a key pillar of SWT's destination development plan and serves as a vital resource for underserved communities. The program uses a community tourism approach to destination development and is facilitated by sustainable tourism expert Kristin Dahl, founder of Crosscurrent Collective.
A committee of local stakeholders determines key action items, including a 10-year vision for the evolution of the destination and a better understanding of regional, national and global travel trends. Growth may be one of the objectives in some communities; however, development may also incorporate management strategies for visitor flow. This would disperse visitors throughout a regional destination while mitigating the effects of overcrowding on communities and the environment. In any case, the program is designed to improve the experience for visitors and residents alike.
Upon successful completion of the program after six to eight months, tourism stakeholders are encouraged to apply for financial assistance from SWT and other funding sources to support priority projects identified in a series of community workshops.
Application Process
The RTS program is awarded annually to one regional destination following a rigorous application review.
The application period for 2023 is now closed. The program recipient will be announced in mid-June.
Destination marketing organizations, businesses, community organizations, local governments, tribal governments and enterprises, or a combination thereof are encouraged to apply. Applicants must identify tourism as an economic development strategy and intend to work collaboratively with regional partners as a visitor destination.
To be considered, applicants must submit:
A completed application form
Letters of support from each of the possible Steering Committee/Action Team members listed in the application
Community plans identifying tourism development as a strategic priority
Applicants are also strongly encouraged to submit a letter of intent. SWT would like to schedule one-one meetings with potential applicants before the submittal of their RTS application. Tourism stakeholders can submit letters of intent and other application materials electronically to Matthew Ozuna at matthew@stateofwatourism.com.
For details about the RTS program, review the slide deck and webinar recording of the information session on March 20, 2023. Please review the entire application, including the FAQ section, to understand the requirements for regional destinations and tourism stakeholders.
For additional questions, contact Destination Development Manager Matthew Ozuna at 509-945-3026 or matthew@stateofwatourism.com.
>> Download the RTS Application
RTS in Action
In late 2021, the Tri-County Economic Development District (TEDD) in northeastern Washington was selected as the program's inaugural destination partner. As a result of participating in the program, community and industry stakeholders came away with a solid roadmap to guide both short-term and long-term destination development and management, including:
A 10-year Community Vision of Success for tourism stakeholders to work toward
A Destination Leadership Team, consisting of a steering committee of key stakeholders committed to communicating and acting to support the activities that fulfill the vision
A list of community values the Destination Leadership Team is committed to upholding
A Statement of Intent that outlines key strategic focus areas
Priority short- and medium-term strategic actions that have been vetted by the Destination Leadership Team
In 2022, three counties in North Central Washington were selected for the next round of the program. North Central Washington Economic Development District (NCWEDD) served as the lead for tourism stakeholders in Chelan, Douglas, and Okanogan counties.
"Thanks to the Rural Tourism Support program, North Central Washington can work toward shared goals as a regional destination, including ways to enhance the visitor experience and address impacts in high-use areas."

Alyce Brown, executive director of NCWEDD