State of Washington Tourism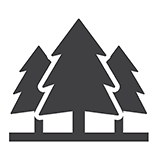 ABOUT STATE OF WASHINGTON TOURISM
State of Washington Tourism (SWT) is a nonprofit organization that was established after the closure of the Washington State Tourism Office in 2011. The sole purpose of State of Washington Tourism is marketing Washington to tourists. To accomplish this, the activities of the Corporation (SWT) will include — but not be limited to — advocating, promoting, developing, and sustaining destination tourism marketing for the State of Washington.
ATTEND THE OUTDOOR TRAVEL SUMMIT
Join travel, outdoor recreation, and thought leaders for the Responsible Outdoor Travel Summit in Seattle. The summit will focus on promoting responsible travel to ecologically and culturally significant regions while protecting those assets and enhancing the traveler and host experiences.